What To Do When Your Ex Moves On Without You
Getting dumped isn't just about losing the person you love. Because when it comes to wounded pride, there's nothing worse than getting left in the dust... for somebody else.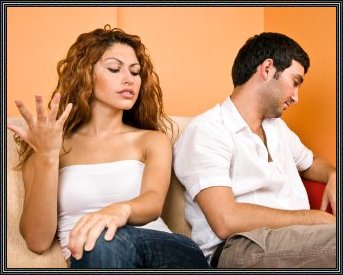 You'll probably break up many times during the course of your dating career, and many of those breakups will be ones you wish you could get back. You might even try working toward fixing some of those broken relationships, in an attempt to get your boyfriend or girlfriend to date you again.
But what if your ex starts dating someone else before you can reverse the breakup?
Is it over between you? Or is there still something you can or say that will help win back your ex's heart again, even after your ex ditches you in lieu of dating a new boyfriend or girlfriend?
Learning how to get your ex back from someone else requires patience, restraint, and a well-thought out plan. But if there's still love left in his or her heart for you, you can eventually be back in each other's arms... it's only a matter of time.
Accepting The New Relationship Is an Important First Step
Well for starters, if your exboyfriend or exgirlfriend begins seeing someone else, you can't stop them. Moreover, you need to recognize that you can't stop them. Going up to your ex, calling them, or trying to stop him or her from dating this new person for any reason whatsoever is going to make you come off as jealous, needy, and desperate. These qualities will erode away any respect your ex still has for you, so doing this is strictly off-limits.
Besides, anything you could say about your ex's new love interest would only fall on deaf ears anyway. He or she is probably enthralled with this new person, and the beginning (honeymoon) stages of a relationship are virtually indestructible. It's always best to accept the fact that your ex is going to date this new girl or guy, so don't interefere. You cannot show jealousy if your ex begins dating again, no matter what.
If your breakup already happened, you'll need this first move to let them know exactly where you stand. Be sure to learn these detachment techniques, because they're critical to getting your ex back later on.
The Rebound Relationship - And Why It's Good News
If you and your ex have been apart for a while, there's a chance he or she is just moving on. But if you broke up recently and your ex suddenly has a new boyfriend or girlfriend? What you're seeing is a rebound relationship, and one that probably won't last.
Most rebound relationships never reach the five or six week mark. This is great news for you, because not only will your ex be available again, but they're actually be vulnerable after this, their second break up. Here's where you need to be in the right position so you can "be there" for your ex after the end of their new relationship. By maintaining your distance yet still remaining in a positive mindset, you're actually giving yourself the best chance of getting back together with your ex girlfriend or boyfriend.
Chances are good that your ex's rebound relationship will fail in less than 6 weeks. Biding your time and being patient are two very important virtues, and the quicker you understand this the better off you'll be.
Disappearing Completely During Your Ex's New Romance
While your ex is in the honeymoon portion of his or her new romance, nothing you could do or say would change their mind. So during this time period, the best thing you can do is disappear altogether. By this I mean you need to break TOTAL contact with your ex girlfriend or boyfriend... no phone calls, emails, text-messages - nothing at all. Don't answer any calls your ex makes to you (this is a hard one) and don't respond to any emails, Facebook, or MySpace comments. It should seem to your ex as if you've completely vanished.
Doing this serves two major purposes. First, it helps you get your mind off your exboyfriend or exgirlfriend. Obsessing over his or her new relationship and actually watching it unfold is going to hurt like hell, and you don't need that kind of pressure.
Second, it causes your ex to wonder just what happened to you. Are you over the relationship? Did you move on, and find someone else? Do you know about his or her new romance, and how come it doesn't seem to bother you?
As these thoughts race through your ex's head, he or she will actually start to miss you. Your ex will think back to your old relationship and begin glorifying the fun things you did together while minimizing the fights and arguments. And when your ex begins fighting with his or her new lover? They'll think back to you again, and start developing a need to know where you are. Curiosity is your goal here, and gaining it will put you in prime position to get your ex back once the rebound relationship shatters, or gets damaged beyond the point of repair.
How To Re-Establish a Connection With Your Ex
When enough time has passed, the shiny coating on your ex's new relationship will have worn off. And if you've dropped off the map for a while, you'll also be stuck in your ex's head again. This is the opportunity you've been waiting for, and you need to seize it when it comes.
Reconnecting with an ex girlfriend or boyfriend who is dating someone else can be as simple as a short, quick email. Forward your ex a funny joke or piece of information you think he or she will laugh at, and then ask them how they've been. Whether or not they mention their new relationship, be happy for whatever they've been up to. Don't keep the conversation overly long, but leave it open-ended so you can respond a few days later... if your ex doesn't reach out to you first.
You need to establish yourself as someone familiar and safe in your ex's world. Over time, you can be someone your ex actually confides in and talks to again, even if it's without the new boyfriend or girlfriend's knowledge. This is a little sneaky, but creating an environment of comfort and trust is a good way to work yourself back into your ex's life again, even if it's under the radar.
For Guys: Get Her Back For Good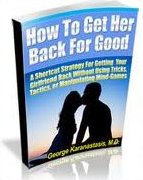 How To Get Her Back For Good
is an instantly downloadable guide that walks you through every step necessary to win your girlfriend back. Written by Dr. George Karanastasis, this best-selling relationship repair manual is known far and wide for one very important thing:
lightning-fast results
.
For Girls: The Woman Men Adore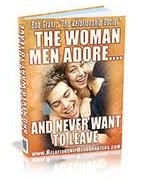 The Woman Men adore
gives you in-depth insight into the most important thing you can learn right now: what men
REALLY
want. Authored by Bob Grant, the infamous 'Relationship Doctor', you'll learn how to make your boyfriend fall quickly and hopelessly back in love with you.
There are many things to learn about when it comes to saving a relationship. Make sure you arm yourself with all the knowledge you possibly can, before making a single move.