Why Does My Ex Always Keep Sending Me Mixed Signals?
Tired of your ex boyfriend or girlfriend sending you mixed signals after the breakup? Find out what your ex really wants, and why he or she keeps up these behaviors even after the relationship is over.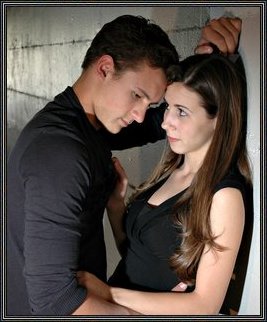 So your boyfriend or girlfriend broke up with you... but say they still love you. They ditch your relationship and walk away, but days and weeks later they're still calling you, emailing you, or sending you text-messages. What gives?
Understanding what your ex wants is as simple as examining the words, behaviors, and body language they still use around you. It all comes down to indecision. An ex who's really serious about breaking up won't give mixed signals at all, where an ex who's not sure of themselves will be very wishy-washy.
For example, do you get the: "I still love you" or the "I'll always love you", but when you suggest getting back together your ex backs off? This is because they're enjoying their freedom right now. Your ex is single, and open to meeting other people, but at the same time your ex doesn't want you to enjoy the same freedoms. They'd rather you stay tucked away at home.
Stringing you along is your ex's way of keeping you 'around' just long enough for them to find someone else. And once they do? The contact you have with your ex girlfriend or boyfriend will die off, as they're now interested in someone else.
What To Do When Your Ex Sends You Mixed Signals
When your ex tells you he or she loves you, it's time to put a stop to it. Ask them to stop calling and to leave you alone. Tell your ex you don't want to hear that they still have feelings for you, because if they did, you'd still be together. Then, as hard as it might be, you need to totally walk away.
Because the longer you entertain your ex's little game of cat and mouse? The longer you'll prolong the breakup. Your ex has no incentive to get back together for as long as they think they still have you. Telling you how much the love and care about you is their way of keeping you hanging on, keeping your hope alive, and ideally for them, keeping you from moving on with your life.
Getting back with an ex is a lot easier than you think it is, as long as you have the right approach. The resistance you run into is mostly your own fault; usually because you've chased your ex, tried to talk them out of the breakup, and generally put yourself in a position of total disadvantage.
Seize back power, reverse your situation, and get your ex to start wanting you back. The mixed signals and the wishy-washy game-playing will only end when you stop allowing these things to happen. Be honest with yourself, and if you want your ex back? Start taking the steps needed to get there.
My Ex Says He or She Loves Me... But Won't Get Back Together
Breakups can be reversed, and relationships are fixed every single day. But what does it mean when your ex tells you they love you but still won't get back together?
It's hard letting go of an ex boyfriend or girlfriend, especially if they broke up with you unwantedly. If you've been trying to get back with an ex, you've already run into most of the bigger problems with trying to fix a broken relationship all by yourself.
Your ex may seem cold, distant... they might not talk to you for days at a time. It's not uncommon for people to drift apart after a breakup, just as some couples are able to save their romance and continue onward.
But what if your ex says they still love you? Is it a sign your boyfriend or girlfriend wants you back? And one step further... what if your ex says they still have feelings for you, yet they still don't want to take you back?
Reasons Why Your Ex Doesn't Want To Get Back Together
If your exgirlfriend or exboyfriend has expressed to you that they still have feelings for you, you probably took it as good news. Yet the fact that your ex refuses to reverse the breakup is pretty confusing. The "I love you but I just can't be with you" thing is full of mixed signals.
Keep this in mind though: an ex who's sending you mixed signals is still emotionally invested in your relationship. They still can't let go, and they still want you to stick around. This is why your ex will call, text, email and even hang out with you after breaking things off. It's also why your ex might say something like "I love you", but still balk at the idea of trying to be boyfriend and girlfriend again.
In all cases, two things are glaringly obvious: one, your ex isn't ready to get back into a committed relationship with you yet. And two, your ex still cares about you enough to want to keep you around. In short, they're leading you to believe there's still hope, because they don't want you going out and dating anyone else.
Getting Your Ex To Commit To The Relationship Again
If you want your ex boyfriend or girlfriend back, you'll need to give them a reason for getting back together. This doesn't mean you can talk them out of the breakup, or press forward with a lot of big flowery words. Actions speak much louder than words.
To get your ex back, you need to walk indifferently in the opposite direction. When your ex tells you he or she loves you, don't say it back. Don't say anything. Shrug, walk away, and be completely uninterested. This will give your ex the impression that they're losing you, or at least, you're losing interest in them.
Remember: you can't get back together again until your ex WANTS you back. And that's not going to happen while you're befriending them, hanging out with them, or even sleeping with them after the breakup. Only by walking away and making your ex feel as if they're actually going to lose you will cause them to once again reconsider the breakup.
Breaking up is always reversable, but only if you have a plan. You can't move foward without knowing exactly what you're going to do, when you're going to do it, and how to approach an ex boyfriend or girlfriend in just the right way... especially when they say they still love you.
These 4 Steps are a great start when it comes to making your ex look at you and really see you again. Getting your ex's attention may be only half the battle, but very often it's the harder half.